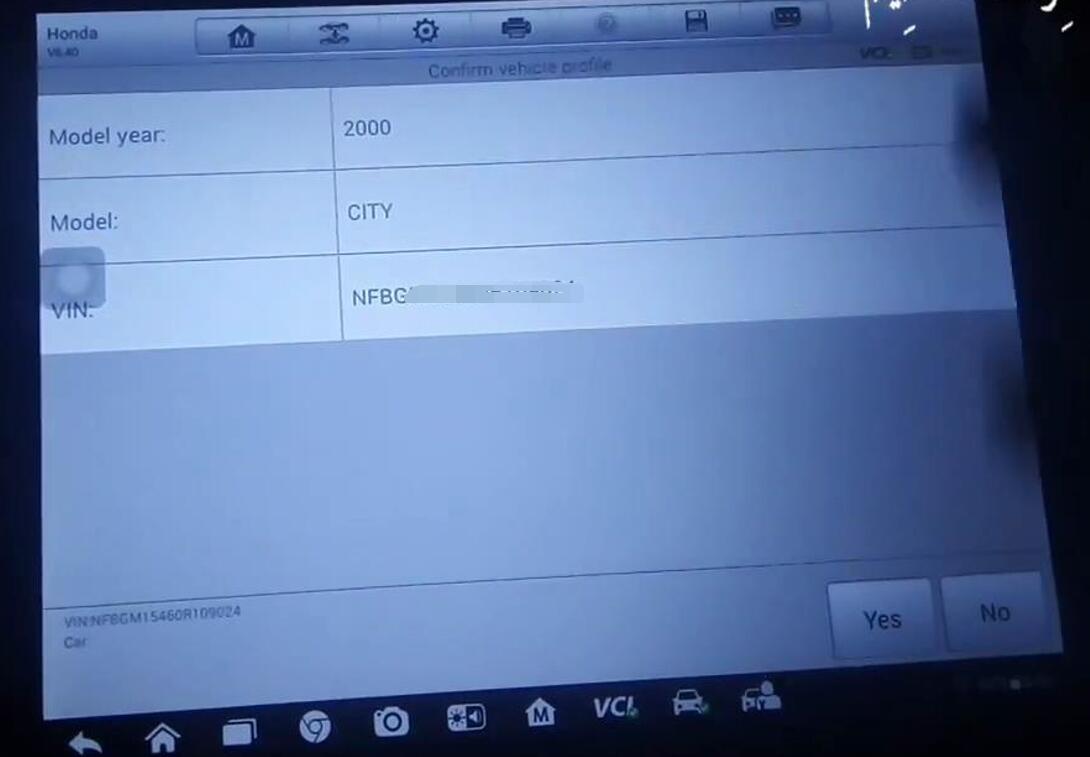 How to use AUTEL MaxiSYS MS906BT Diagnostic Tool to reset throttle body calibration for vehicles? Today I'm gonna try it on a Honda City 2000 to show the procedure.
Having been connect MS906BT with OBD, press
Diagnostics >> Honda >> Automatic selection >> Read, OK >> Japan >> City >> Yes >> Diagnosis >> Control unit >> Engine – PGM FI >> Special functions >> TP position check
Simply operate as the tips:
Honda software will reset the TP learning value.
Need to clean the throttle body at the same time if reset the "TP learning value".
Press "Yes" to continue.
Please ensure the gear shift is in neutral.
Set the parking brake.
TP learning value has been cleared.
Clean the throttle body.
Please do the idle learn procedure when the engine speed is unstable.
* Make sure all electrical items(A/C, audio, rear window defogger, lights, etc.) are off.
* Turn the ignition switch on, wait for 2s.
* Start the engine, and hold it at 3000rpm with no load(in Park or neutral) until the radiator fan comes on, or until the engine coolant temperature reaches 90°C(194°F).
* Let the engine idle for a minimum of 5 minutes with no load.
Note: if the radiator fan from running, don't count its running time for 5 minutes.
Done!
As upgraded version of MS906/ DS808/ MP808, Autel MS906BT added ECU coding functions, and also supports oil reset, EPB/ TPMS/ ABS/ SRS/ BMS/ IMMO service, DPF regeneration, SAS calibration, etc.