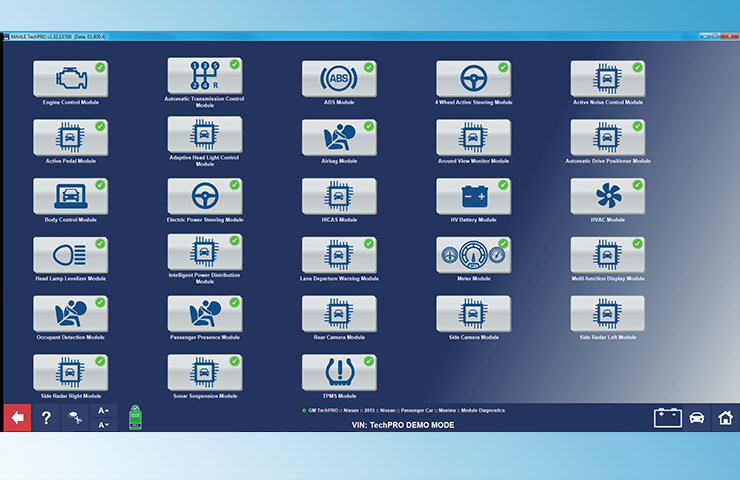 The used car departments and collision repair centers of GM dealerships (U.S.) now have a new way to diagnose non-GM vehicles — the MAHLE TechPRO Professional Aftermarket Diagnostics. With no new hardware needed, the TechPRO software diagnostics application uses the dealership's current Techline computer and the MDI/MDI 2 to scan, analyze, diagnose and repair most non-GM makes and models.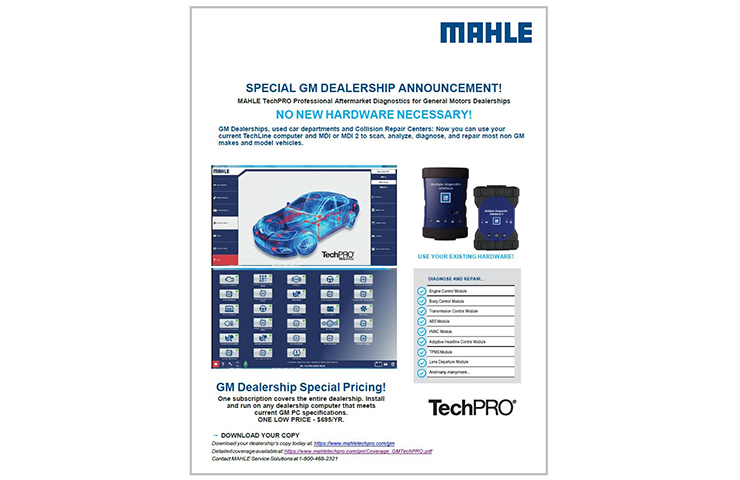 The TechPRO application has functions similar to GDS 2, providing diagnostic data on a number of control modules, including the ECM, BCM, TCM, ABS, HVAC, TPMS and many others. (Fig. 2) With the application installed on a Techline PC, users can make their VCI Device Selection (MDI or MDI 2) from the menu on the home page and then begin to gather data from the vehicle.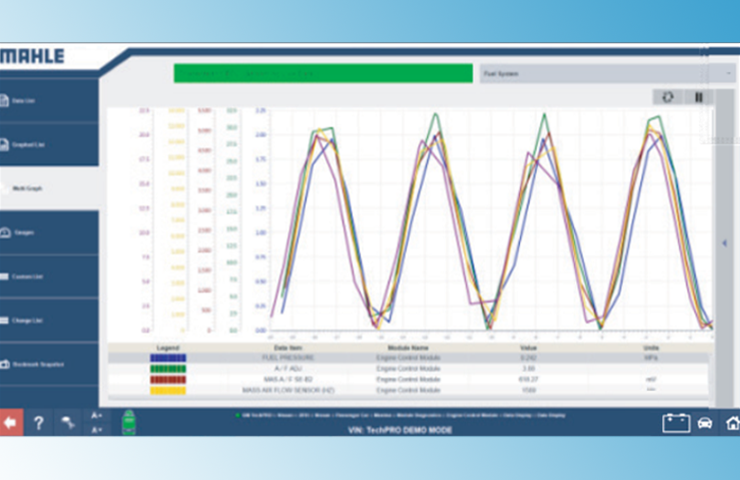 Once connected to a vehicle, select Auto Navigation to read the VIN or click Manual Navigation to enter the make, model, and year of a vehicle.
To automatically perform an all module DTC check on the vehicle, select the Vehicle Wide DTC option. The software decodes a VIN within seconds and reports all DTCs from the control modules on the vehicle.
The application also has snapshot replay and graphing functions to assist with reviewing and analyzing vehicle data.
Annual subscriptions for the software application cover the entire dealership and can be installed and run on any dealership computer that meets current GM PC specifications. Downloads are available through mahletechpro.com/gm.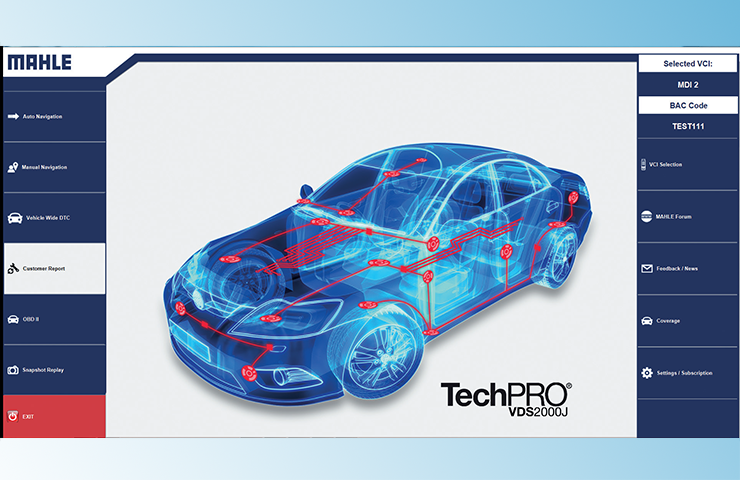 For more information on getting started using the TechPRO application, view the TechPRO Quick Start Guide. It includes tips on downloading and installing the application, selecting a subscription, and how to use some of the application's features.