ICOM P is Actia ICOM P with wifi function replace BMW ICOM A2, ICOM Next A for BMW Diagnostic tool
ICOM P works with Rheingold BMW diagnostic software support BMW cars till 2018.
Some client order ICOM P for BMW diagnostic, but do not know how to set the wifi connection, below we share the ICOM P wifi configuration guide. hope it's helpful.
How does Actia BMW ICOM P connect to WIFI:
1.Connect the device to the power supply and connect to the computer. Open the device manager
2.Check the IP+
Ip must be: 169.254.92.38
If the IP is wrong: for example: 169.254.92.69 or other
Please restart the device
Kindly Note: The BMW Diagnostic Tool cannot be interrupted during the connection to the WIFI
Check the URL to set the WIFI When you connect to ICOM P: http://169.254.92.38:58000/
Step 1: Skip the Device Information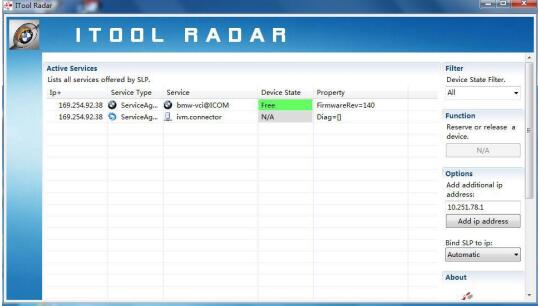 Step 2: Device    Configuration
1.Device Name: ICOMP
2.Mode: ISPI—Next Save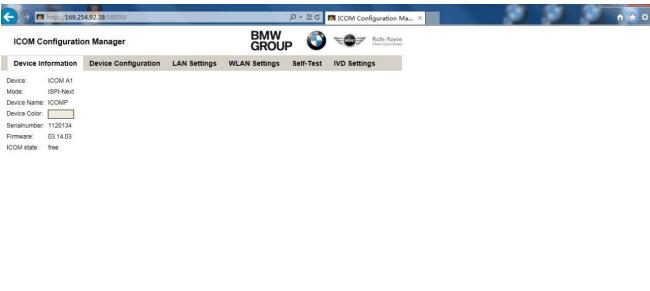 Step 3: LAN Settings
1.Discover Mode:DHCP
2.Save

Step 4: WLAN    Settings
1.Country: CHINA—CN
2.SSID: Enter the WIFI account you want to connect to
3.Pre—sharde key: Enter the WIFI password
4.Save

Step 5: Start self—test


Step 6: Self-test Result
All OK, OBD2 Scanner ICOM P Wifi Connction was done