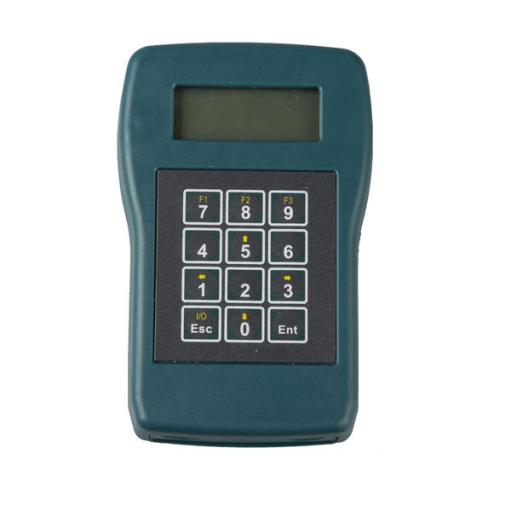 1.What is a tachograph?
What is a tachograph? Basically, a tachograph is a device that measures and records the speed and distance driven by a vehicle. The data are recorded in the form of graphics on a paper disk. The new digital tachographs record those data on its embedded memory and also on the smartcard of the driver.
2.Description
2.1 Technical specifications
Graphic FSTF LCD Display: (100 x 32 pix. / 4 lines x 20 char)
White LED backlight
Size: 150 x 100 x 45 mm
Supply voltage: 9 to 30 VDC
Supply current: 12mA
Case: green-blue ABS (IP40).
Operating temp: -20…+70°C
Weight: 155g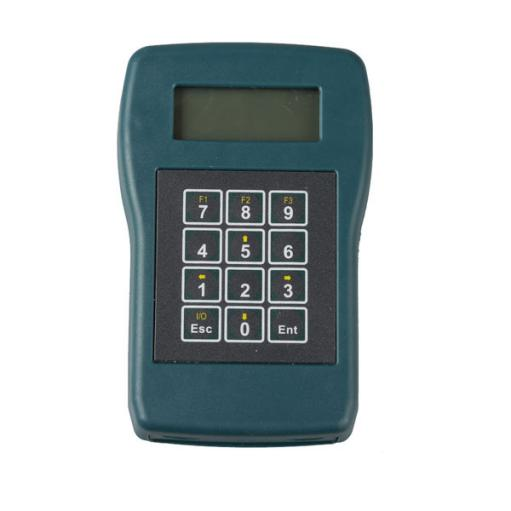 2.2. Keyboard – Alternate function keys 'F1', 'F2' & 'F3' are active when a function in inverted video appears on the bottom line of the display.
F1= MODIFY, F3=OK
– Alernate function key '↑' & '↓' are used for example to navigate the menus.
– Alernate function key '←' & '→' are used to select the digit in some parameters.
– 'Ent' (=Enter) is used to select a function or enter a value.
– 'Esc' key is used to go back in the menu, leave a function, to erase the last digit entered and to switch the programmer ON & OFF when powered by the battery.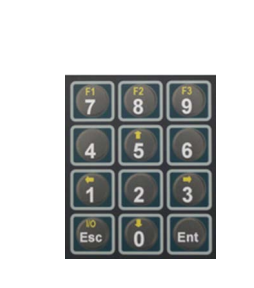 2.3. Connections
– Left connector: Serial port for software upgrade (upgrade cable).
– Center connector: Connection for crocodile clip cable (K13xx/K1318).
– Right connector: Connection for tachograph cable.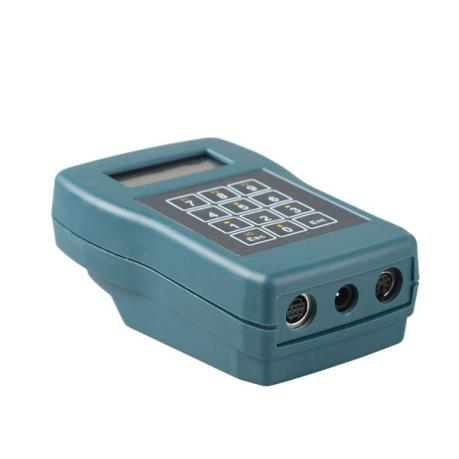 3.Operation
3.1.Power supply and tachograph type detection For all tachograph types, except for the K13xx/1318 and the FTCO1319, the Key Programmer is powered by the tachograph itself. An automatic tachograph type detection is executed on power ON, so don't switch the programmer ON, simply connect it to the tachograph with the appropriate cable. The programmer will switch ON and detect the tachograph type. In the case of the K13xx/1318 and the FTCO1319, switch the programmer ON pressing the 'I/O' key. If the FTCO1319 is connected, the programmer will detect it. To switch the programmer OFF, press and hold the 'I/O' key. If no tachograph is detected, the K13xx/1318 will be selected by default. OOn power ON, the programmer will display the product information (Software version, Serial number, etc…), then the menu for the tachograph type detected.