This article is a review of VCX NANO, and we'll talk about if this $100 GM scan tool is better than GM Tech2?
What is the evolutions of GM Tech tools?
1)Tech 1A (in the early 1990s)
In the early 1990s, it started with Tech 1A.
2)Tech2 (-2013)
As the protocool started evolving, the GM Tech2 stood out with the introduction of CANDI (a peripheral module that allows the Tech tool to CAN BUS vehicle).
Although it's a standalone handset that allows you to do things on the vehicle itself, you can program modules through TIS2000. TIS2000 is a software platform, run on laptop, based on J2534 protocool and connected to your vehicle via Tech2 which then becomes a passthru device.
3)MDI/MDI II (Multiple Diagnostic Interface)
After Tech2, a Bosch unit MDI came. MDI is a passthru device that works with a software platform (GDS2) to do new CAN BUS vehicles (2010-) and also support older vehicles (1996-2010) through a Windows emulation of Tech2 TIS2000 (Tech2WIN).
4)VXDIAG VX NANO
It's a third- party passthru device, and today we'll focus on the Tech2 portion of it.
In-vehicle test
Part 1. Connection
The connection is a little bit complicated, and a lot of people have the issue of like getting Passthru driver setup.
Slow down and follow up.
Step 1
Connect VX NANO to the vehicle.
Check if it's connected to device manager.
Since there is a COM9 port, it's connected well.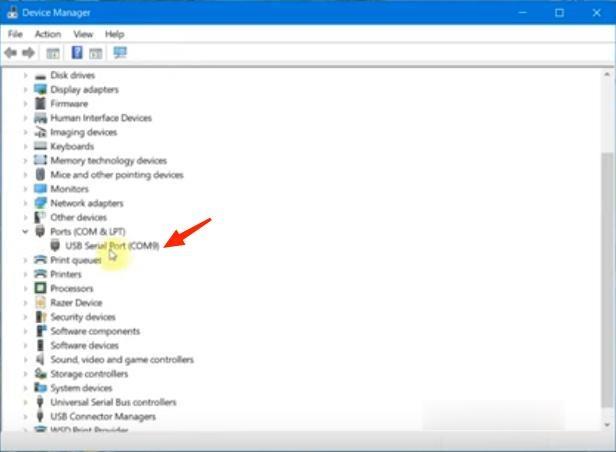 Step 2
Open up "VX Manager".
On "Licenses", we have these on the device: Passthru gives J2534 protocool, for PDU I'm not sure, GDS is the modern version of Tech2 for GM V platforms, and GMT2WIN is basically the Tech2 software.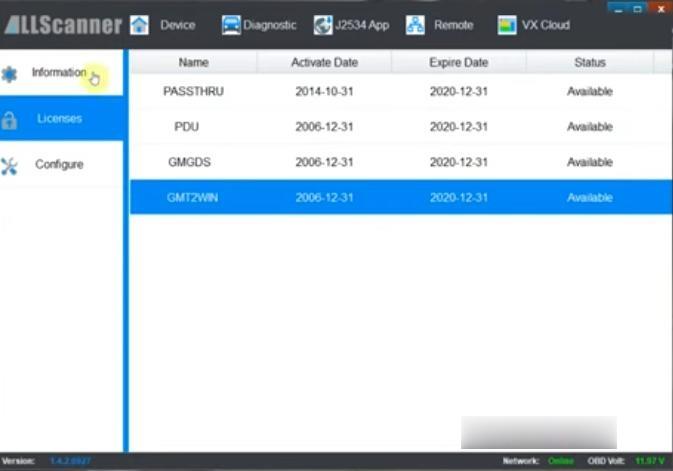 On "Diagnostic", it's easy and nice to click on different drivers to check if it's updated.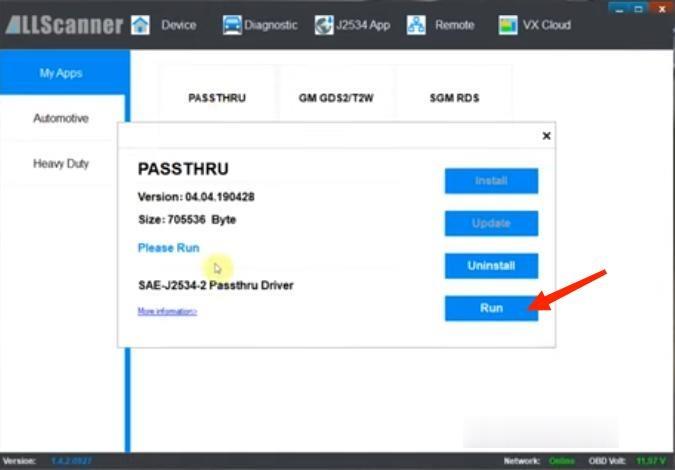 Run "PASSTHRU" driver.
Select "GM – Tech2" interface and click on "LoadDL".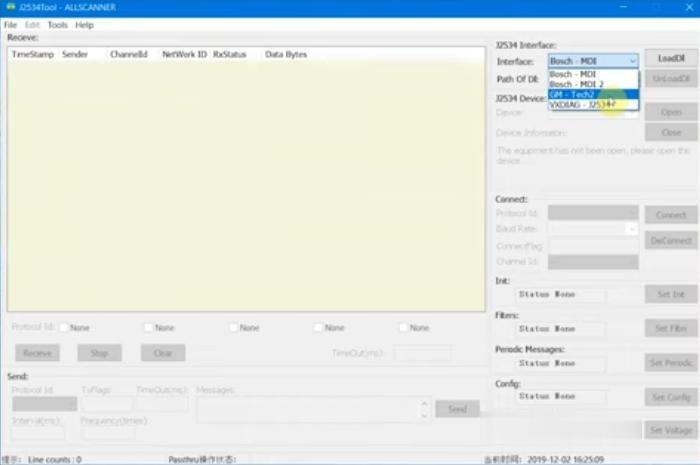 Step 3
Open up "Tech2Win".
Usually select "North American" even if you are looking for Chevrolet.
Try "MDI" and see if it shows up as a USB device.
Now we are in and it says it has CANDI module attached, and we've got a emulated keypad beside, but actually you can just click the option you want.
Part 2.Diagnosis demo
1)Read/Clear DTCs
Press "Enter" and here if we cannot enter "F1: Service Programming System" because we don't use SPS through Tech2.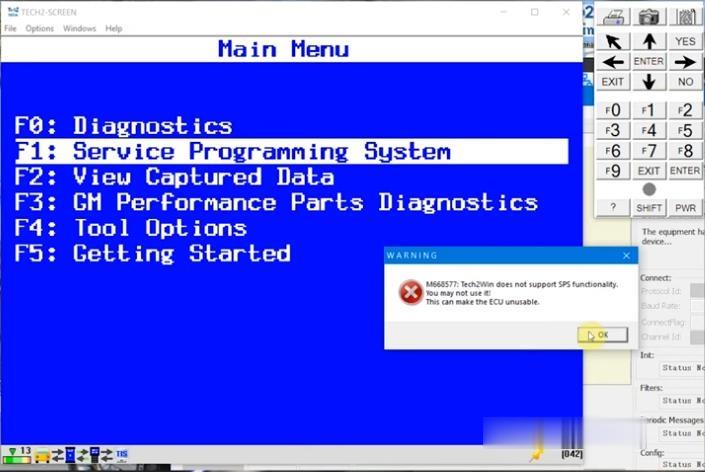 Go to
F0: Diagnostics>>2006>>Passenger Car>>Cadillac>>Y>>(YV) XLR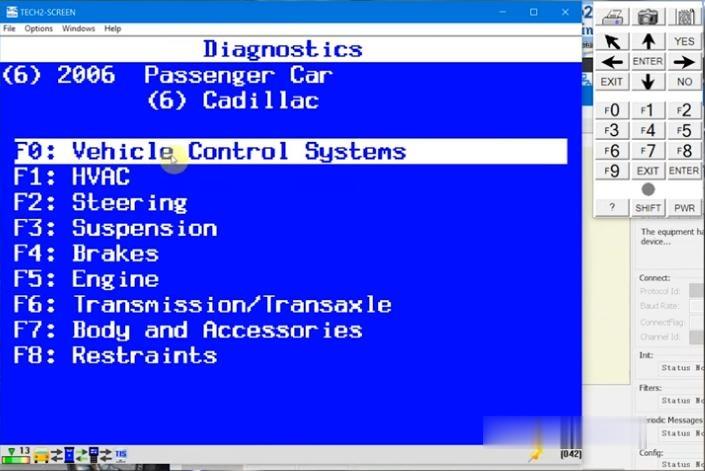 We go into "Engine", "Controls", and check DTCs.
No DTCs on ECM.
Back and go into "Body and Accessories", "Doors" and check DTCs.
Go on and clear these two DTCs.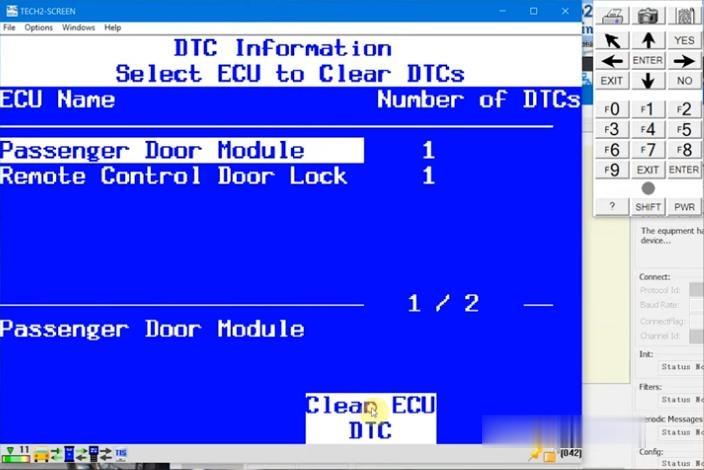 2)Trounleshoot window
If I want to troubleshoot window and see if it's working correctly.
Back to "Body and Accessories" and select
F2: Special Functions>>F1: Driver Door Module>>F4: Driver Window Motor
It says we're idle, and then we can press button to push it up/down.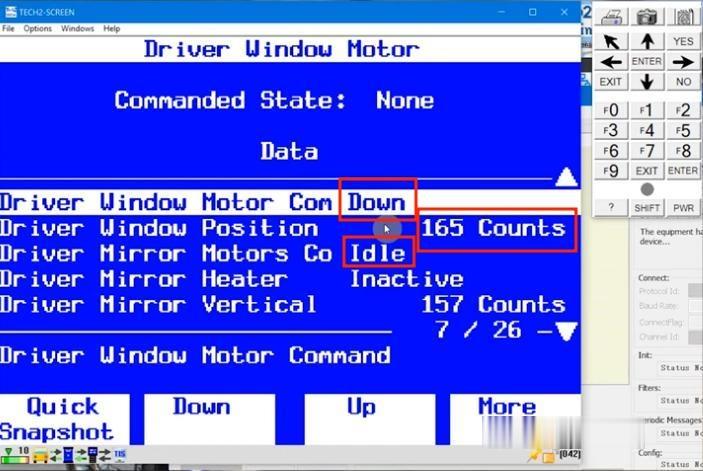 The counts is the position between 0-255, and you can double-check it by if it could reach 255.
Besides, there's driver window motor commands through the Tech2.
By it you can roll the window up/down through "Up" / "Down" button on laptop.
In addition, you can hit "More" button to change the units.
Or "Select Items" to get a short list.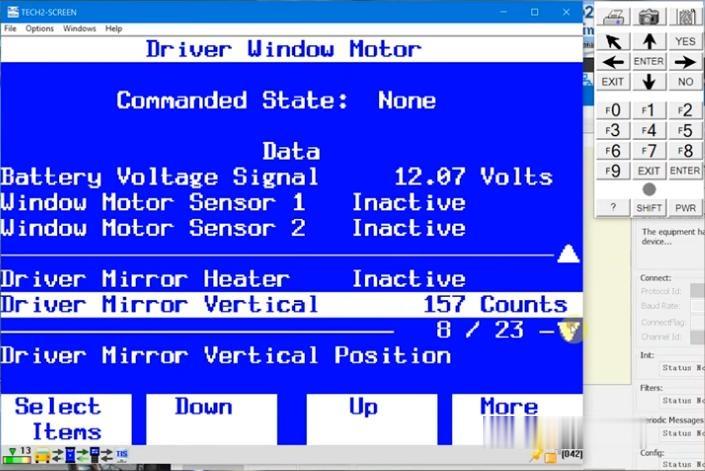 3)Key programming
Back to "Body and Accessories" again and select
F5: Module Setup>>F0: Remote Control Door Lock Receiver>>F0: Personalization>>F0: Driver 1
There is a lot of stuff you can do through DTCs.
For example, I don't have driver 1 key fob, you can invalidate all or program directly to key fob 1.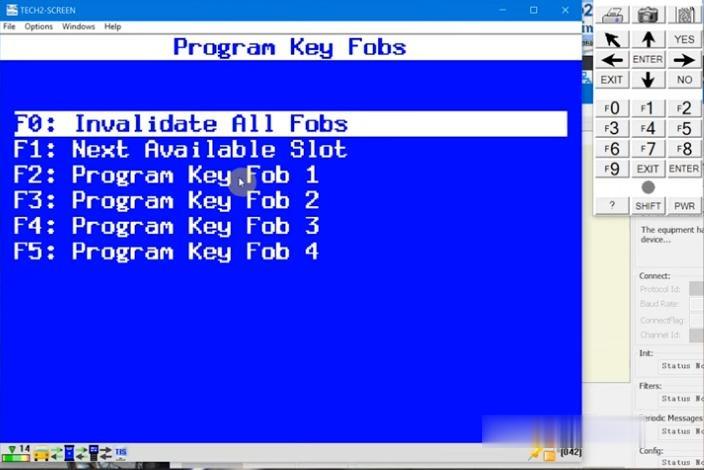 4)Toubleshoot speaker
Then take a look at engine stuff, select
Entertainment>>Special Functions>>Amplifier
Here you can play individual speakers through your system.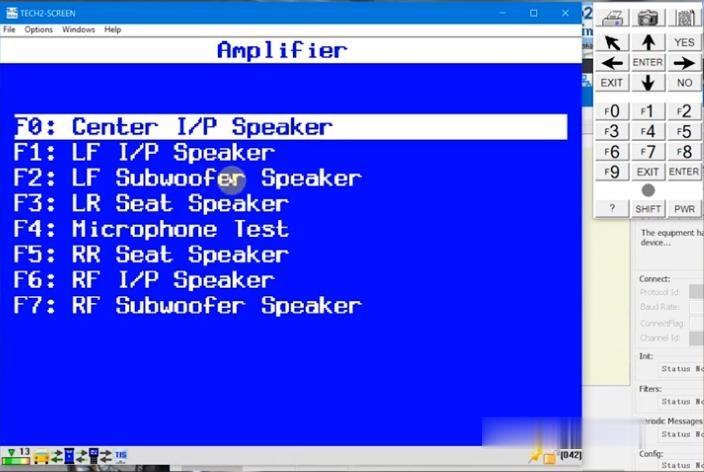 We have 7 speakers and 1 microphone, so we can play the stereo through one speaker at a time until we find the one that's blown.
5)Crankshaft and Relearn
Back to "Body and Accessories" again and select
Engine>>Engine controls>>Module Setup>>Engine Control Module
Here we have "Crankshaft Pos. Variation Learn" "Idle Learn Reset" and "Oil Life Reset".
Many keep asking whether it can do crankshaft position or relearns, so here is the entrance, and it works just like Tech2.
Summary
This little stuff is around 100 dollars and it does have almost all the features. It does work with SPS that you have to pay GM to get access to those files. Besides, it's a little bit complicated on the GM V platform because you're going to use that GDS2 platform.
If you're willing to work out some of the bugs that come with this little device, it saves you a lot of money for GM people. Honestly, it's probably the cheapest way for you to do a crank sensor relearn.
Hope it helps.