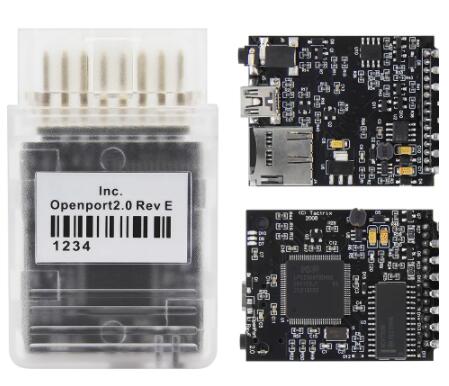 As we know Tactrix OpenPort 2.0 is one powerfully J2534 interface that compatible with many OEM Softwares as below. We advise you use the Original ones or High Quality Clone Openport adapter .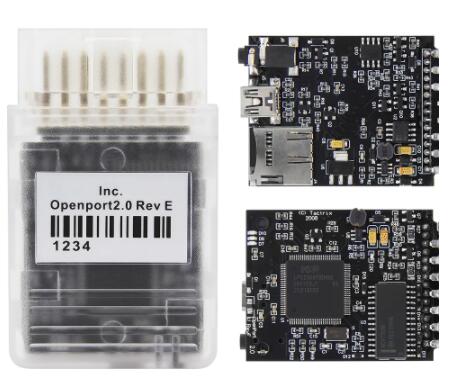 Audi/VW (VAG ) ODIS   K-Line not working ,CAN Line prefect
BMW  ISTA-D ISTA-P Tested
Chrysler  Not Tested
Ford/Mazda FJDS  Not Tested
GM Tis2Web (CAN vehicles only) Tested
Saturn Tis2Web Not Tested
Saab Tis2Web Not Tested
Honda HDS Tested
Jaguar/Landrover JLR SDD Tested
Mercedes Benz XENTRY/DAS Pass Thru SoftwareTested
Mitsubishi MMC Update Manager Works
Toyota TIS Techstream Works
Subaru STIS Pass Thru Programming Too Works
Nissan Nissan J2534 Tested
Porsche Pass Thru DME
1.How to setup BMW ISTA-D working with Openport 2.0 ?
1).Firstly you should have ISTA-D Programmer installed ,then run BMW Passthru drivers under Administrator
2).Choose Openport 2.0 as J2534 Device
3).Copy all fies EXCEPT EDIABAS.INI from C:\Program files(X86)\BMW AG|PassThruD to C:EDIABAS\BIN ,!!! DO NOT OVERWRITE EXISTING FILES !!!
4).Open the C:\EDIABAS\BIN\EDIABAS.INI file in notepad ,Edit configuration interface = STD:passthrud and Save it.
5).Run the BMW ISTA-D again and select menu Configuration—Interface,Select the EDIABAS.INI(You edited ones) and Apply it
Finished !Now you can test BMW Vehicles with Tactrix OPENPORT Interface through ISTA Programmer .it will not work on all models but newer models should work okay
You can download BMW ISTA-D Programmer Free from some garage forum or buy Hard disk from our store .
And here the link for download BMW Passthru Drivers
2.Xentry Passthru working with Openport 2.0 reviews:
Installed Xentry Passthru 12.2020 and Tactrix Openport 2.0 CLONE.Xentry Passthru work on new cars who are CAN line newer 2006 Year ,for older Merceds you will need C3 or SD C4 Diagnostic Kit
Succesfully diagnosed W211. All modules are available including data and DTC reset functions.SBC and old ECU ME2.8 will not read. Other modules without a problem. The newer 211 (facelift) is also no problem