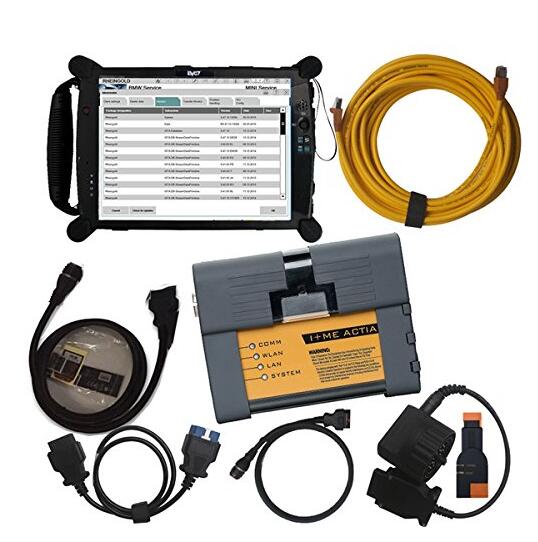 1. Can BMW ICOM A2 software be updated if yes how so? And does this tablet run ista/d and ista/p can it program and code modules
Hello my friend: the software can be updated, but you need to buy a new software HDD from obd2tool.com! You just need to buy one time for one year, the software is about USD 135 with shipping cost, it is one 500GB HDD, and this is a professional tester for BMW, so it can program!
2. Can you send me all the information on the bmw computer is it just like ista when programing
It can test and programmer,we have install all software in the EVG7, and also active it well, you can use it directly when you get it!
3. Is this wireless? Is everything already loaded onto the evg7? Thinking of buying this or one with the laptop which would be better? Thanks
hello my friend:
I hope you have a good day! we will install everything for you well before we send it to you, you can choose the products according to your need, if you can install the software by yourself, you can buy it without computer, just with one protable hard disk with it, so you can use it with any laptop, if you think install the software is a problem, so you can choose the BMW ICOM with the EVG7, we will install software for you, it is ok?
4. I recently bought this machine, but the machine cannot connect to the internet. moreover when programming some vehicles is not successful?
hello, you need to use usb card to install internet driver . may i know what vehicles can't program ? car model and year ?
5. Can it program a lead acid battery to agm ?
Dear Sir,
Hello, this device can program a lead acid battery to agm , thanks.
Best Regards,
GOCARDIA