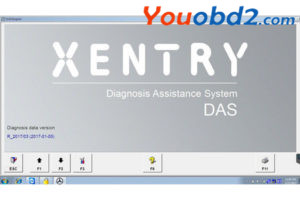 V2017.05 MB SD Connect Compact 4 Update! i confirmed some details yes or not.
I'm using MB Star Compact C4 plus Dell D630 laptop the bundle kit, with new V2017.05 mb software SSD
First important things i confirmed!
Pre-setup and pre-activate– Confirmed! (plug and play, VERY important for me)
2017.05  Hardware ver.: OS:2.3   CSD:2.11– Confirmed!
WIFI/wireless and LAN cable connection- Confirmed! (no need a laptop with a com port)
K line,CAN BUS and UDS protocol– Confirmed!
reading out & erasing trouble code– Confirmed!
both offline and online programming– Confirmed!
SCN Coding service– Confirmed! (need extra pay)
coding and programming for Mercedes Benz cars and trucks from 1996-2016– Confirmed!
Some other details i checked then…
Dell D630 worked– Confirmed!
IBM T30 laptop not worked – Confirmed!
Windows 10, Win 7– Confirmed!
cheaper HDD software offline function not worked, only online scn coding function ok– Confirmed!
DAS icon not shown on Desktop, enter Xentry for Das (switch automatically)– Confirmed!
brand new battery (use for update), but not rechargable– Confirmed!
USA DOIT system after 2014 not worked– Confirmed!
HHT-WIN no existing (saying post-v2015.12 without it, but pre-1999 cars need HHT-WIN)– Confirmed!
Good tips i found:
Mercedes benz sd connect manual
SD Connect C4 firmware update
SD Connect WIFI Configuration